If you are running a successful business, you may have already used many of the marketing techniques out there. But if you haven't used an email marketing campaign, you could be missing out on greater success. Here are some effective ways to market your business through email, so you can leave no stone unturned in your quest for excellence.
Try engaging the customer using the subject line of the email. Your email must grab your reader's attention the minute it lands inside of their inbox, otherwise it may go into their trash. If you have a weak or uninteresting subject line, that is exactly what will happen. So try spicing up your subject line with some creativity.
Put information that is useful in your emails and avoid only including information to make a sale. Provide subscribers with special access to informative articles not available elsewhere on your site. Make sure to add special offers and discounts for your products and services. Sending holiday messages or birthday greetings will demonstrate your interest aside from business purchases.
Use colors and fonts that reflect your business and are easy to view. Even if the content is interesting, difficult to read fonts and harsh colors can cause some customers to reject the email, and possibly future ones as well. Use the same color scheme and fonts for all of your emails.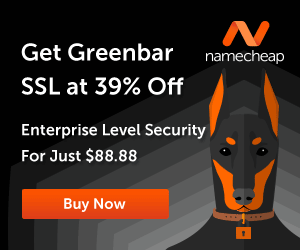 Do not restrict yourself just to email marketing. As you identify your core clientele that trusts you, see if you can get phone numbers and physical addresses. Build on your relationships by expanding your communications with your loyal core base by contacting them through these mediums as well as email.
Tailor your emails and landing pages for mobile users as well as those using desktops. Keep in mind that smartphones have tiny screens that may not be compatible with the way you have your emails formatted. Trim the width so that your emails can be read by users without them having to re-size them.
Make it easy for people to unsubscribe from your list. This might seem counter-productive since you don't want your customers to lose interest and leave. However, if your customers aren't interested in your newsletters anymore, they might get annoyed if they can't easily unsubscribe. Provide a large button or link so that customers who have lost interest can find it without an extensive search.
Take every opportunity that comes up to be festive when you send out your emails. When there is a holiday try to tailor your emails to fit the occasion. Subscribers will be very appreciative of this, and they will feel as if you are human and not a robot. Offering holiday discounts is another great idea that ties into the festive theme.
If you'd like your emails to feel more personal, try mixing up your format every so often. If you use HTML in your messages, try sending out a basic text email instead. When well-written, this could give your consumers an emotional avenue when it comes to your services and products.
Show your consumers that you give importance to their time by sending them emails containing worthwhile information. Don't disrespect them by constantly sending out emails that only want to sell them something. Try to give useful information in your emails, like a way to handle an issue, or a promotion.
Being the best means using all the tools and methods available to you to build your company. If you use the tips laid out in this article, you have a good chance of being the best. Make sure to use these to craft an email marketing campaign you can be proud of.